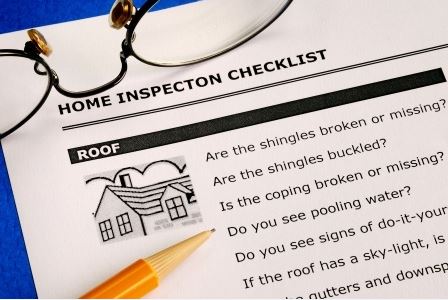 What can you expect during your home inspection? Typically your home inspector is a professional man who knows a lot about homes. He will give the home you're interested in a thorough examination, much like a doctor checks a patient.
The inspector typically carries a clipboard with sheets of paper on it. On these pieces of paper are lists of various things found in a typical home, like the appliances in the kitchen, faucets in the bathroom, etc. The inspector goes from room to room in a house looking at things, testing them when needed. For instance, he may put a gadget into the outlet in a wall in the living room and that gadget will tell him if it's getting electricity as it should. If it's not, he'll make a note of it.
Meanwhile, the inspector is likely to examine the "nooks and crannies" of the house– the basement, the attic, etc. Again, he'll make note of what he sees, if everything is in good working order, and/or what needs fixing or replacing.
The nice thing about having a home inspection done is that you can follow the inspector along and ask questions. See that stain on the ceiling near the fireplace? The inspector can explain to you what he thinks is going on there. If it's a big deal, you can then ask the seller to have it repaired before you buy the house. That way you're not stuck paying for the problem!
A home inspector is an examiner who essentially gives your house a report card. Where it's failing, improvements need to be done. In other areas, it's fine– all's well.
In the Chicago area, you can email info@firstchoiceinspectors.com or call 773-429-9711 to have a professional home inspector walk through the home you intend to sell or buy and then give you a detailed report of what he found. This information proves to be invaluable to people.