The biggies of a professional home inspection may most likely be the roof, main sewer line and the foundation of a house. These are both critical components of the complete structural part of the home's inspection. Without a solid foundation, a structure might not survive the test of time and a defective roof simply means costly repairs and replacement.
Roofing Inspection
Whether you are a home buyer or seller, you may like to know the condition of the home's roof. The roof element of the building inspection includes the exterior roof and features as well as the inside attic space.
A home inspector, no matter how experienced, is not required to climb up onto the roof. He or she may choose to do so when the conditions are safe and they can do so without damaging roofing materials. If they do not access the roof physically, they will visually inspect as many regions of the roof as they can from various vantage points and make detailed notes to that effect in their final report. A home inspector cannot be held responsible for something he was not able to see, so documenting his methods of observation is very important.
Types of roofing materials include wood, stone, metal, rubber and asphalt shingle. Each has a different lifespan. The home inspector will note type and visible condition of the various materials. Any defects are noted. Chimney flashing, vents, and drainage systems are observed for function and condition. Your home inspector may be able to roughly estimate the age of a roof, but this is not required. In the event he discovers defects, he may recommend a roofing specialist do a more in-depth evaluation of the roof.
Typical asphalt shingles—one of the most popular roofing materials—vary in lifespan depending on a number of variables. Environmental factors matter significantly.
The Cost of Repairing or Replacing a Roof
Roof repairs and replacements are some of the more costly. Many homeowners and home buyers want to know right away what the costs are going to be. However, only a qualified roofing specialist can give accurate estimates on the cost of roof repairs. A roof is dependent on many factors and all figure into an estimate. A home inspector may be able to recommend a roofing specialist.
First Choice Inspectors, LLC located in Chicago Illinois carefully inspects all your home's components. We provide full inspection service for both home and commercial inspections and deliver a comprehensive, concise final inspection report. Our home inspectors serve Chicago and the surrounding suburbs.
Sewer Lateral Inspection (Main Sewer Line)
A sewer scope is NOT included in your home inspection.
What is a sewer scope?
A sewer scope is a home service which provides a detailed report of the condition of a property's sewer line. A sewer scope operator will use a camera to view the inside of the sewer line to determine if there are cracks, bellying, damages, clogs, debris, or roots growing into the line. The sewer scope report consists of video documentation as well as written notes about any of the damages found.
Why get a sewer scope?
Sewer lines are extremely expensive to replace and repair so the sooner you get a report of the condition of the line, the sooner you can request that it be fixed. During real estate transactions, a damaged sewer scope can be requested to be fixed during the inspection objection portion. That means that the seller may decide to fix or replace the sewer scope in order to complete the sale.
In the event that you buy a property without getting a sewer scope, you could be putting yourself into a situation where you will have to pay thousands and thousands of dollars to fix. It is recommended to ALWAYS get a sewer scope prior to buying an property. Don't let yourself skip this step because it could cost you thousands of dollars in the future.
When should I get a sewer scope?
Sewer scopes are typically scheduled during a real estate transaction once you are under contract. This gives you a chance to object to the damages during the inspection objection. You can also schedule a sewer scope at any other time to check on the condition of your sewer line. This service is not exclusive to real estate transactions so don't be afraid to reach out if you have any concerns.
Our Sewer Inspection Camera.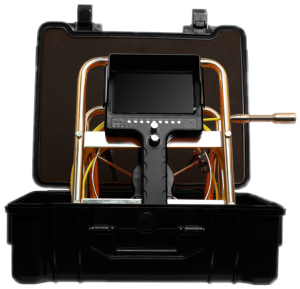 What can I expect to see? 
Here are a few sample pictures of sewer issues you can expect to encounter. Remember this service IS NOT part of a standard home inspection and is an additional service we at First Choice Inspectors, LLC offer.
What is the typical fee for a sewer scope inspection?
During a home inspection the fee is typically $400.  An independent sewer scope is typically $450. The fees may vary on distance traveled and if the sewer cleanout is installed and accessible. The property will need to have either a yard cleanout or a basement cleanout.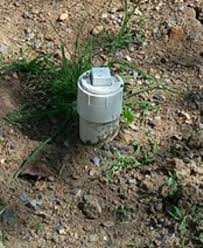 The Cost of Repairing or Replacing a Sewer Lateral
The average cost to repair a sewer main is $2,500. You could spend anywhere between $1,073 and $4,054, depending on the kind of damage. Full sewer line replacement ranges from $3,000 to $25,000.
Sewage water can back up into a basement, beneath crawl spaces, or underneath the landscaping and paved surfaces. This is a smelly nuisance that can cause major water damage and a biological hazard for your family.
An initial diagnosis with a professional in-pipe camera service is an upfront expense that can save you time and money with a proper determination of the problem. The total price of repairs depends on the cause and complexity of the project, the repair options available, and related projects caused by collateral damage.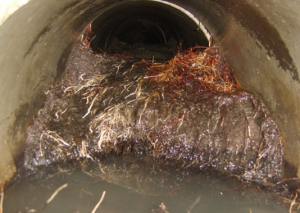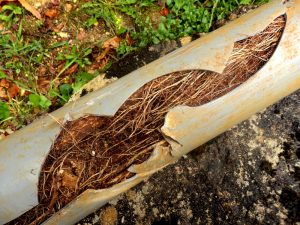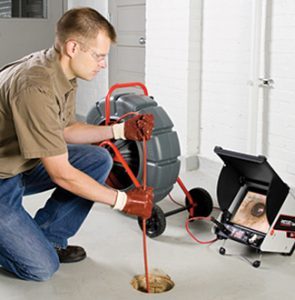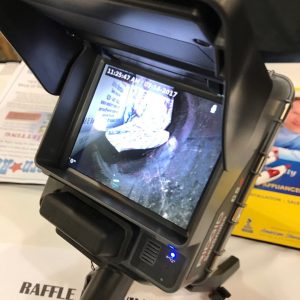 Click here to contact us for pricing or a quote.