If you are a potential homeowner that is having a home inspected this summer, you can rest easy knowing you're in  the best position. Having a home inspected during the summer allows for a home inspection expert to see if there are any issues that may have been hidden during the colder months. Whatever you are hoping to learn from a summer home inspection, you will surely be given the necessary information you need before deciding on purchasing the home.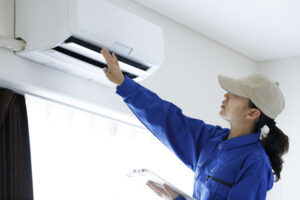 The Home's AC System Can Be Tested
One of the biggest perks of having a home inspected during the summer months is ensuring that the air conditioning system is working correctly. With temperatures being at their peak, you'll get a good feel for how cool and comfortable the system will be for you. If you were to get the home inspected on a cold and snowy Chicago day, you will not have the luxury of seeing the AC running at peak capacity.
The Deck or Patio Can Be Easily Inspected
As a potential homeowner, you want to make sure all the perks of the home are up to a certain standard. When it comes to things like a finished deck, patio or even a driveway, it may be hard to give them a complete inspection during the winter months. Depending on the date of a winter inspection, the deck or patio can be covered with a layer of deep snow, hiding certain issues.
By having the home inspected during the summer months, your home inspection team will be able to see everything that is right or wrong with these parts of the home. You'll also get a good feel for what it will be like to hang out on the deck or patio when the sun is shining!
Certain Exposure Issues Can Be Found
Another benefit of having a home inspected during the summer months is being able to see certain exposure issues. A summer home inspection allows an inspection expert to see if there are leaks in the home's roof caused by ice and heavy snow the previous winter. A summer inspection also shows if there are condensation issues with cold water pipes in the basement due to humidity or the lack of insulation for the piping.
When you are in need of a trusted home inspection team in the Chicago, IL area this summer, we ask that you think of our team at First Choice Inspectors. Call today at 773-429-9711 for an inspection.