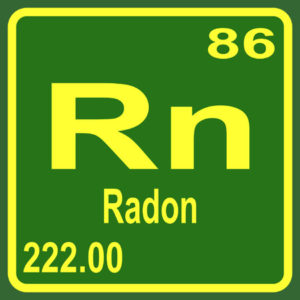 There are plenty of things to check off your to-do list before you buy a new home. One thing that many homebuyers neglect to do, however, is get a radon inspection before they move in. It can be easy to forget, but radon inspections are very important, particularly if you live in an area that's prone to radon exposure.
Radon is a radioactive gas that forms when the uranium in soil and rock decays naturally over time. It comes up through the soil, and eventually makes its way into the atmosphere. When houses are built on soil with radon content, the gas can permeate the homes' foundations and cause serious health problems for local residents. In fact, radon is the second leading cause of lung cancer in America. It's also odorless and colorless, which makes it impossible to detect without a professional inspection.
Before you buy a home, you should ask a home inspector to conduct a radon inspection.
Radon inspections are very simple, but they are also very important to the health of you and your family. If radon is detected, a ventilation system can be installed to divert the gas away from your home. Any cracks in the home's foundation can also be sealed to prevent radon from permeating the home in the future.
Are you concerned about the presence of radon in your home? At First Choice Inspectors, we can conduct a comprehensive radon inspection to put your mind at ease. Contact us online or give us a call today to schedule an appointment.