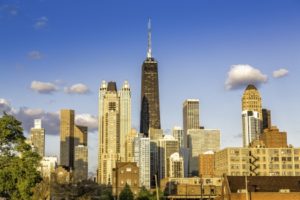 Thinking about buying a home in the Windy City? Chicago's housing market may be experiencing a period of slow growth, but it's also one of the most affordable markets in the nation, according to a recent report published in Crain's.
This report found that, of the 20 largest cities in the U.S., only St. Louis has a housing market more affordable than Chicago. Furthermore, while other major cities such as New York, Seattle and Philadelphia are expected to see an increase in housing prices over the next few years, the report estimates that Chicago's market will continue to remain affordable through late 2021.
Rather than comparing cities to one another, this affordability index compared individual cities to their own price histories, taking into account variables such as employment growth, incomes and home prices. Based on this data, the report found that monthly payments on median-priced Chicago homes account for 23 to 24 percent of the median household income. In contrast, during the most recent housing boom, housing costs in Chicago were as high as 35 percent of the median household income.
These unique market conditions have made it a particularly good time to buy a home in Chicago.
Whether you're buying your first home or shopping for investment properties, the team at First Choice Inspectors can work with you to make sure you're making an informed decision. We offer a diverse selection of home inspection services, including new home inspections, energy audits, radon inspections and more.
Give us a call or contact us online to schedule your next inspection today!