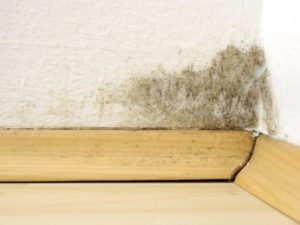 If you have mold in your home, especially certain types of black mold, it's important to have it removed as soon as possible to avoid potential adverse health effects. Mold can grow on walls, in carpeting, inside of insulation and on floors that have been exposed to moisture. A mold colony can start to grow within just days of exposure to moisture, and if you don't catch it early, it can spread very quickly and create problems for you and your family.
While everyone reacts to mold exposure a little bit differently, most people will, at the very least, show some signs of mold-related symptoms when they are exposed to it. These symptoms often include nasal blockage, coughing, itchy eyes, wheezing and irritation to the skin in some cases. But there are also more severe reactions that can affect people with mold allergies and certain lung diseases. These people can end up with severe lung infections if the ongoing mold exposure goes unchecked.
According to the Centers for Disease Control and Prevention, you can prevent mold from growing in your home by keeping humidity levels as low as possible. You can also reduce the likelihood of mold growth by fixing leaky plumbing fixtures and cleaning up immediately in the aftermath of a flooded basement, bathroom or kitchen. Additionally, proper ventilation in your home and attic can prevent excessive moisture buildup which often leads to mold growth. It only takes a small amount of mold to cause adverse health effects, so treating your home for mold as soon as you spot it is of the utmost importance.
In some cases, it can be difficult for homeowners to detect the presence of mold. If you're planning on buying or selling a home, or if you suspect that you might have mold in your current home, First Choice Inspections can find out for sure. We offer mold and mildew inspections, and if we do find mold growth we can direct you to a mold remediation service to help you get rid of it once and for all.
Give us a call at (773) 429-9711 today to learn more.