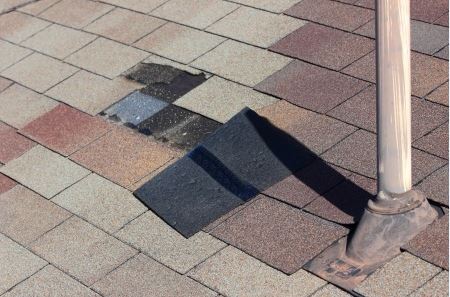 Chicago is known as "The Windy City," and indeed it is. Wind as well as the sometimes brutal winter weather can really take its toll on area roofs.
First Choice Inspectors often do roofing inspections in and around Chicago and Aurora, Illinois. After all, people need good roofs in order to live comfortably, without the harsh elements breaking into their homes through holes and cracks.
Roofs can be made of different materials and are often a product of the time and place when and where they were originally constructed. For instance, some people have wood roofs, while others have stone, metal, rubber or asphalt shingle roofing. First Choice Inspectors often get asked the question, "How often should I replace my roof?" The general answer is once every 20 to 50 years depending on the roofing material used.
For instance, most homes in the U.S. use asphalt shingles. These can last from 10 to 50 years, while most people end up replacing their shingle roofs every 20 years, on average. If you have a wood shake roof, that can last between 20 to 50 years, while tile or metal might last between 50 to 75 years. Some older homes using slate shingles should note that hard slate can last up to 200 years, while soft slate can handle between 50 and 125 years or so.
Oftentimes, how long a roof lasts depends on its thickness and the quality of its installation and materials.
A visual inspection of your roof is a good way to figure out if it needs a couple repairs or if it's "too far gone" and needs a full replacement. It's a good idea to have a professional from First Choice Inspectors come take a look at your roof and offer their expert advice on how your roof is doing currently and what challenges might lie ahead. The inspector's knowledge of roofing can be very helpful to you when determining the answer to the question, "Is it time for a roof replacement?"
Call First Choice Inspectors at 773-429-9711 to book an inspection.