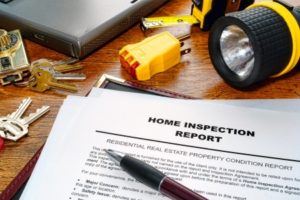 Getting ready to schedule a home inspection prior to selling your home? If so, it's a good idea to prepare your property for the inspectors before they arrive. Today we'll look at a few simple steps you can take to make sure your home inspection go as smoothly as possible.
Make sure home inspectors can access every room in your home.
Do you typically keep your garage locked? Do you have an office in your basement that is usually off-limits to outsiders? Is there a crawl space access door that's blocked by a piece of furniture? You need to make sure a home inspector can check out every part of your house. That means unlocking doors, creating clear paths to hard-to-reach areas, and providing access to unfinished spaces in attics and basements.
Clear out space around utilities.
There are many people who use their utility rooms as added storage. They may have boxes and other items piled around their water heaters and electric panels, for example. If this sounds familiar, be sure to declutter these areas so that a home inspector can access your utilities without having to wade through a pile of personal belongings.
Compile documents related to maintenance and repairs.
Have you renovated your home in recent years or tackled a large repair project? Home inspectors and buyers will want to see records of this work, so put together a folder with documents related to the maintenance and repairs you've had done during your time in the home. You may not have documentation for every little maintenance item you've worked on in the home, but you should at least have records of any major renovations, upgrades and repairs you've made.
Once you're ready for your home inspection, feel free to give us a call or contact us online for your free quote!