Buying a foreclosed home can be a worthwhile investment, but only if you're careful to buy the right home. You can start by making a realistic budget that includes more than just the purchase price. It's also always important to remember that you might have to spend more money on renovations and fixing the place up.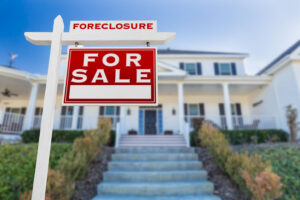 Include Renovations in Your Budget
Don't let the attractive sticker price fool you. Some foreclosures can cost tens or even hundreds of thousands of dollars to renovate. Before you start shopping around, determine how much you're willing to spend on renovations and include that figure in your overall budget. You should also consider what types of renovations you're willing to take on. You probably want to steer clear of homes with foundation issues or serious water damage, for example.
The Time of Vacancy
Homes can quickly fall into disrepair when they're not occupied. Homes that sit vacant for months or years at a time are prone to pest infestations, plumbing issues, sewage backups and more. The exterior might look fine, but there may be serious problems hiding just beneath the surface. If a home has been vacant for more than a few months, approach with caution.
Has the Home Been Winterized?
This is especially important here in the Chicago area. When unoccupied homes aren't properly winterized, sub-zero temperatures can cause pipes to freeze and burst. This, in turn, can cause costly water damage and contribute to the growth of mold and mildew. If the home you're looking at has been vacant during the winter, make sure the utilities were effectively winterized to prevent this type of damage.
Invest in a Home Inspection
You should get an inspection anytime you buy a home, but it's especially important when you're shopping for foreclosures. A comprehensive home inspection can identify serious structural and mechanical issues that might otherwise go unnoticed. It can also give you a better idea of just how much the home will cost to renovate. By spending a few hundred dollars on a home inspection now, you can save many thousands of dollars in repairs down the road.
At First Choice Inspectors, we offer inspections designed specifically for foreclosed homes. To learn more, feel free to give us a call or contact us online today.