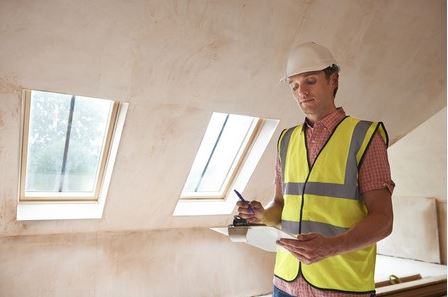 If you buy a brand new home, should you have an inspection done before you buy it and/or move in? The answer is yes. Even if the builder claims the inspection might void their insurance policy or says they're afraid someone might get hurt during the inspection, you should still have an objective third party inspect it. If you are serious about protecting your investment and taking care of the home you're going to assume ownership of, a fresh set of eyes should take a discerning look at what has been constructed. You want to know that what you're buying is in great condition.
No home builder is perfect. People make mistakes. Even new homes can have defects. As such, it never hurts to have another set of eyes take care a look to make sure everything is on point.
Hiring a professional inspector from First Choice Inspectors is a good idea at three key times before you buy a brand new house. First, the site should be checked prior to the pouring of the foundation. Next, it should be checked prior to the installation of insulation and drywall. Finally, it should be checked prior to the final walk-through.
Don't be afraid to tell your builder that you want the right to have an inspector of your choice do these inspections– put it in writing as part of the sales contract so it's clear.
A house is probably the most expensive thing you'll ever buy, so it needs more attention than other purchases. It's best to have First Choice Inspectors provide a watchful eye over its proper construction than to find out later that the builder cut corners to the point where pipes are leaking, the basement is flooding, and there are cracks in the walls and ceilings.