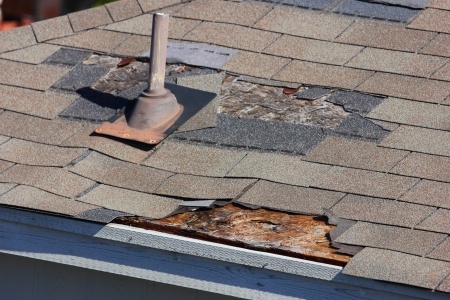 What are some signs you need a new roof? Well, for starters, consider the roof's age. Most roofs last between 20 and 25 years, so if the roof hasn't been replaced in several decades, it might be time to call First Choice Inspectors to come take a look and see about a possible replacement.
Have you noticed shingles are missing, darker in some areas, curled or buckling? Shingles aren't meant to last forever, and they sure do take a beating over time thanks to wind, rain, sunlight, snow and ice. If you've noticed any inconsistencies with your shingles, or granules from shingles have become loose and are collecting in your gutters, it might be time for a new roof.
Perhaps the biggest sign that you need a new roof is when there's a hole in it such that light (and rain) come inside your home. The roof is supposed to protect you from the elements. If there's a giant hole– or even a small one–then the roof isn't fulfilling its purpose. Holes in the roof can lead to water damage in the attic and walls of your building. They can also let in birds, insects, rodents and wild animals.
Finally, most neighborhoods have homes that were built around the same time, so if your neighbors are getting roof replacements, chances are you should too.
First Choice Inspectors can check your roof to see if everything is in order, or if there are problems with the chimney flashing, vents, drainage or shingles. First Choice Inspectors can offer a full inspection service complete with a comprehensive report. People in and around Chicago trust First Choice Inspectors to go up on their roofs, examine them, and then climb back down with details about its specific condition. Call First Choice Inspectors at 773-429-9711 to schedule your professional roof inspection today.