Looking for a new home is an exciting time, especially if you're a first-time buyer. Whether the home is old or newly built, it is recommended that every home buyer hires an independent home inspector like First Choice Inspectors to provide a home inspection for the house.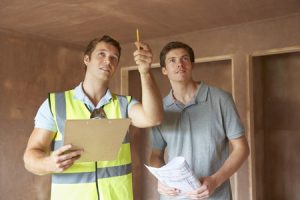 New Homes Can Have Issues Too
Just because you're purchasing a new home does not mean you will be fine if you bypass the home inspection. The surprising fact is that sometimes new homes are poorly engineered. Oh no, really? It should not be that surprising, but some people expect the house to be perfect.
First Choice Inspectors checks everything –
A new or old home will go through the same inspection. This means that they're examining the entire home's integrity.
Structural components such as joists, rafters, beams, exposed supporters checked for defects
Attic will be checked for water penetration
Windows, frames, doors, and automatic garage door checked for safety features and function
HVAC system inspection, Duct work, Heat and cooling sources in every room inspected
Plumbing and Electrical inspection
Foundation inspection
All of these things are incorporated in a new and old home inspection, so that the buyer feels confident in their home. If any of these things are problems and you don't get a home inspection, you may have to pay for major repairs down the road. This is why we recommend a home inspection for a new home purchase.
Here are the Benefits
Ultimately, as a new buyer, you'll be saving money on costly repairs when you get a home inspection before purchasing a new home. If there are significant problems, it will help your search for a different home. You'll also be aware that not every new home is perfectly built.
If you're in the market to buy a home, whether it is new or old, always get a home inspection done by a professionally independent home inspector like First Choice Inspectors. Contact us at 773-429-9711!