A home energy audit is very important in today's day and age. Energy audits allow a home inspector to give you all the data and information on how you're using your home's energy, if there are possible improvements you can make, and if you can replace any old equipment in the home.
Today, your home's energy use can have a negative impact on the environment. Of course, this was always the case, but more recently, we're striving to eliminate negative impacts in the environment. It's important to do your part with this. Plus, it will allow you to cut back on your energy bills.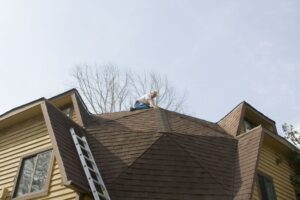 Checking for Outdated Equipment
A home energy audit is vital for your home because it can give you info on the updates you may have to make with old equipment. Whether that includes air conditioning, heating, duct work, or appliances, you can figure out where the problem is coming from when you have high energy bills. You can avoid dangerous situations and hazardous events with this by updating your equipment. Your home will thank you.
A home energy audit will point out issues you may not have noticed. Most of the time, a home energy audit will find subtle problems with equipment and energy usage.
Environmental Awareness
Reducing your carbon footprint is very beneficial for the environment. Home energy audits can pinpoint problems and show you where you can make improvements to reduce your carbon footprint and reliance on fossil fuels.
Make Your Home Comfortable for Living
Your indoor air quality will improve with the recommendations a home inspector makes after the home energy audit. You'll live more comfortably when you know you're paying less on energy bills, keeping your home temperatures more stable, and eliminating any air leaks.
At First Choice Inspectors, we can provide you with a home energy audit along with other home inspection services. In need of a home energy audit? Contact First Choice Inspectors at 773-429-9711 today or visit us online for more information!