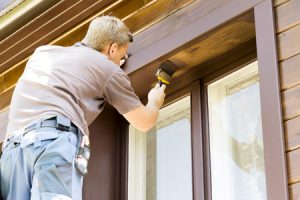 Thinking about selling your home? Some home improvements offer a better ROI than others when it comes time to put your home on the market. Today we'll consider a few renovations that can significantly improve your home's resale value.
Make a Good First Impression
When it comes to job interviews, first dates and home sales, first impressions matter. Refreshing your landscaping and adding a fresh coat of paint to your home can go a long way toward increasing its resale value and making it easier to sell in a competitive market. According to one study conducted in 2016, a complete landscaping upgrade can offer an estimated 105 percent return on investment.
Give Your Siding a Facelift
If you currently have dated vinyl siding, consider replacing it with modern fiber cement siding. Not only will your home look more attractive in realtors' photos, it will also be better-protected against harsh weather conditions.
Update the Kitchen and Bathroom
Kitchen and bathroom improvements are perennially effective ways to increase resale value. Don't have the budget for a complete redo? Replace worn tile or outdated fixtures to give these high-traffic rooms a cost-effective makeover.
Replace Your Windows
Energy-efficient tinted or double-paned windows can increase your home's resale value and reduce your energy bills during the summer and winter.
Add a Deck
Buyers will imagine themselves relaxing with a cold drink in the summertime—and pay thousands more for your home.
When you're ready to start house hunting, you can count on First Choice Inspectors to give you an honest, thorough home inspection so you can get the best possible deal at the negotiating table. To learn more, feel free to give us a call at (773) 429-9711 today!