It's the spring season as we know from the up and down weather stretching across the country. It comes every single year, and it brings us cold and warm weather every other day. The spring season is also the time for spring cleaning, checkups on your home, maintenance, and inspections. A home inspection will ensure your home's appliances, electric, and mechanical are running smoothly. A home inspection will also determine if there are any problems.
Here are some things to pay attention to in the spring: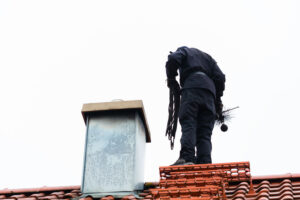 Roof Inspections
With the spring season, we'll be experiencing a good amount of rain and damp weather. It's always important to make sure your roof is sturdy and durable, so you won't experience any leaking or flooding from the roof. A roof inspection can identify any weak spots that you may have in the roof.
Gutter Cleaning
Cleaning gutters usually comes around in the Fall season, but it also is important to make sure they are cleaned in the spring. With the amount of rain, as well as severe thunderstorms that can come during the spring season, your gutters have the capability of getting clogged from debris. When heavy rain falls, the gutters will be backed up, which can cause your gutters to be damaged or sagging.
Heating and Cooling
The spring is always a good time to make sure your air conditioner is ready for the heatwave of the summer season. A home inspection focused on the heating and cooling can benefit you greatly. You could also get some cold weather during the spring before the summer rolls around, so always be sure to get your heating inspected to ensure it's still working properly.
Plumbing Inspection
Since most plumbing lies behind walls, homeowners don't understand that inspectors can still be able to identify any issues to the pipes if there are any. Another important thing for inspections in the spring is the electrical in your home. Making sure all electrical is working is a headache that is avoided.
If you're in need of a home inspection for the spring, contact First Choice Inspectors at 773-429-9711 today or visit us online for more information!